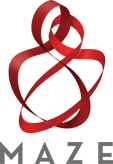 Fast Facts
Maze Cord Blood has contributed to the field of medical science by facilitating the cryopreservation of umbilical cord blood for over 20 years. This preserved cord blood contains Hematopoietic Stem Cells (HSCs) that can be used in transplants to regenerate the blood and immune system.
The company has been involved in significant research, including a U.S. study that utilized cord blood stem cell transplants with CCR5 genes as a treatment for HIV patients with other serious medical conditions.
Over 80 different blood and immune disorders and cancers have been treated and cured using stem cells from cord blood, highlighting the potential of Maze Cord Blood's services.
Despite its significant contributions, as of May 1, 2023, Maze Cord Blood has ceased accepting new enrollments.
In-depth review of Maze Cord Blood
Maze Cord Blood, a company known for its cost-effective cord blood and tissue banking services, provides a variety of choices for clients who wish to safeguard their newborns' stem cells. Their recent collaboration with MiracleCord for new enrollments has further solidified their standing in the industry. However, it is crucial to mention that Maze Cord Blood has stopped accepting new enrollments as of May 1, 2023. Despite this, they continue to focus on the storage and maintenance of existing customers' stem cells, providing them with a sense of security.
A significant aspect of Maze Cord Blood is their collaboration with MiracleCord, a top-tier cord blood bank recognized for its dedication to high-quality services. This collaboration underscores Maze Cord Blood's commitment to offering dependable and trustworthy choices for their clients. For those interested in enrolling or seeking more information, it is advised that they get in touch with MiracleCord directly.
Maze Cord Blood does more than just provide banking services; they also offer valuable insights on stem cell treatments and trials, as well as the science behind cord blood banking. Their blog covers a broad spectrum of topics, from advice for breastfeeding mothers on increasing milk supply, to suggested workouts during pregnancy, and the latest advancements in stem cell usage. This shows their dedication to keeping their customers informed and educated about the most recent developments in the field.
A blog post on the Maze Cord Blood website shares a personal account of homebirth, detailing the author's experience with employing midwives and a doula for support. This personal narrative provides a unique perspective on the preparations and challenges encountered during a homebirth, offering valuable insights for those contemplating this option.
In the context of the ongoing COVID-19 pandemic, the impact on pregnancy rates has been a subject of discussion. While the full impact of the pandemic on pregnancy rates is still unclear, the Brookings Institute has predicted a potential drop of 300,000 to 500,000 births in 2021 due to the public health crisis and economic downturn. This information could be pertinent for individuals considering cord blood banking in the current situation.
A case presented at a conference underscores the potential of cord blood stem cell transplants in curing HIV. A mixed-race woman became the third person globally to be cured of HIV, thanks to a combination of adult bone marrow and umbilical cord stem cells. The use of cord blood expanded the range of potential recipients, as a partial genetic match was sufficient. This breakthrough offers a ray of hope for a more diverse patient population requiring HIV treatment.
In conclusion, Maze Cord Blood's collaboration with MiracleCord, dedication to customer education, and the potential of cord blood stem cell transplants as demonstrated in the HIV cure case make them a reliable option for those seeking cord blood and tissue banking services. However, potential customers should be aware that new enrollments are no longer accepted, and they should contact MiracleCord directly for more information or enrollment options.
Products and Services
Cord Blood Banking: Maze Cord Blood offers a cord blood banking service where the blood from a newborn's umbilical cord is collected and stored. This blood contains valuable stem cells that can be used in the treatment of numerous diseases and conditions.
Cord Tissue Banking: In addition to cord blood, Maze Cord Blood also offers cord tissue banking. This service involves the collection and storage of the tissue from the umbilical cord, which contains a different type of stem cell that has potential therapeutic uses.
Collaboration with MiracleCord: Maze Cord Blood has recently collaborated with MiracleCord, another leading cord blood bank, for new enrollments. This partnership aims to provide more reliable and trustworthy options for clients.
Storage and Maintenance: Even though Maze Cord Blood has stopped accepting new enrollments, they continue to focus on the storage and maintenance of existing customers' stem cells, ensuring that these valuable resources are kept safe and viable for potential future use.
Interested in the Best Cord Blood Banks?
If you want to learn more about the best cord blood banks, be sure to view the rest of this website's rankings. If you want to learn more about Maze Cord Blood specifically, visit their website.