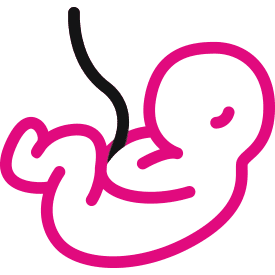 Fast Facts
Lifebank USA was founded by Robert J. Hariri, MD, PhD and has been in operation for 25+ years, offering a variety of services such as their Sibling Connection Program and CYNK-001-COVID-19 (CYNKCOVID) study.
The placenta contains 10 times more CD34+ stem cells than the average cord blood collection, and Lifebank USA has been providing families with placental banking since 2006.
Lifebank USA Review
Lifebank USA is a revolutionary stem cell banking company that provides families with the opportunity to preserve their newborn's stem cells from umbilical cord blood and placenta for potential therapeutic applications in the future. Led by Founder & CEO Robert J. Hariri MD PhD, Lifebank offers comprehensive collections of stem cells and tissues with each collection having the potential to unlock emerging medical treatments as they become available.
The team at Lifebank understands the hopes and dreams that families have for their future health needs, which is why they offer collection & storage services as well as pricing & packages for cord blood banking.
Lifebank also offers a variety of payment plans including a $175 non-refundable deposit due at enrollment with the balance of first year's fees plus any storage fees due when baby arrives. Additionally they provide a free gift registry package to help plan for future health needs. All in all Lifebank USA is an innovative company offering cutting edge technology designed to give peace of mind knowing your family's health needs are taken care of now and into the future!
Products and Services
Stem cell collection
Storage services
Personalized collections
Sibling Connection
CYNKCOVID study
Cord blood banking
Placental banking
Interested in the Best Cord Blood Banks?
If you're looking for more information on the best cord blood banks, be sure to check out the rest of this website's rankings. And if you want to learn more about Lifebank USA specifically, visit their website.