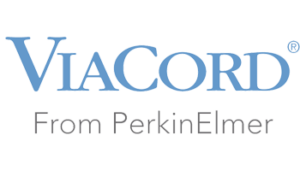 Fast Facts
ViaCord is a leading provider of cord blood banking services, offering comprehensive collection, processing and storage solutions for umbilical cord blood stem cells in the United States, Canada and Europe.
ViaCord has processed over 500,000 units of cord blood and stored more than 1 million samples worldwide.
ViaCord provides secure storage options for families to preserve their baby's stem cells for potential future use.
Viacord Review
Viacord is a comprehensive cord blood and tissue bank that provides parents with the opportunity to plan for their newborn's future health. With an array of processing and pricing options, as well as genomic testing services, Viacord offers a wide range of resources to help families make informed decisions about banking cord blood.
The company also provides helpful educational materials such as:
Videos
Webinars
Family stories
FAQs
To ensure customers are fully aware of the benefits associated with this type of banking.
All in all, Viacord is an excellent choice for those looking for a reliable source for cord blood banking services that will provide peace of mind now and into the future.
Products and Services
Collection
Processing
Storage
Testing
Online enrollment
Phone enrollment
Cord blood banking
Cord tissue banking
Interested in the Best Cord Blood Banks?
If you're looking for the best cord blood banks, you'll want to check out the rest of this website's rankings. And if you want to learn more about Viacord's specific services, visit their website.